Custom Designed & Built Pergolas & Pavilions
Shade is a must in Florida. Our pergolas offer various amounts of shade and are a perfect place for your new outdoor kitchen and gathering place. We can add lighting and fans to make it cool and comfortable. We offer western red cedar or aluminum pergolas.
Our pavilions have a solid roof with protection from the weather. We can add a wall to provide a place for a TV. We also offer tongue & groove on the ceiling with recessed lights and fans. Pavilions are a great place for gathering around an outdoor kitchen and fireplace.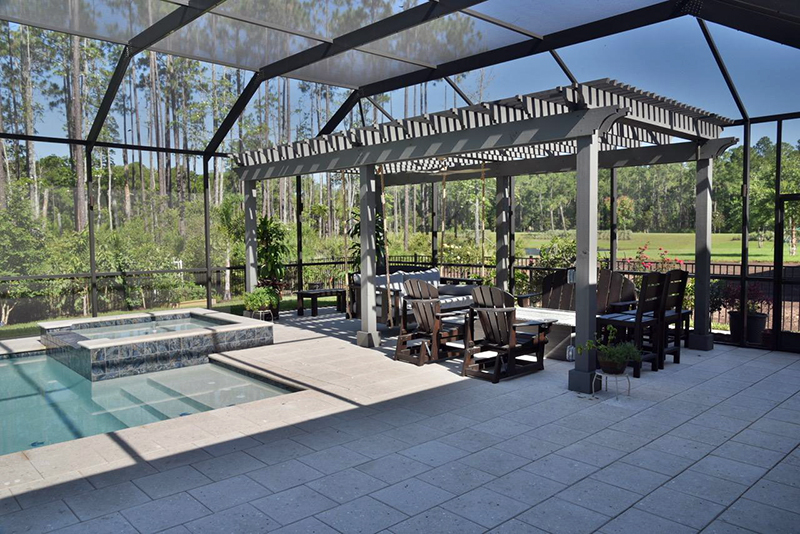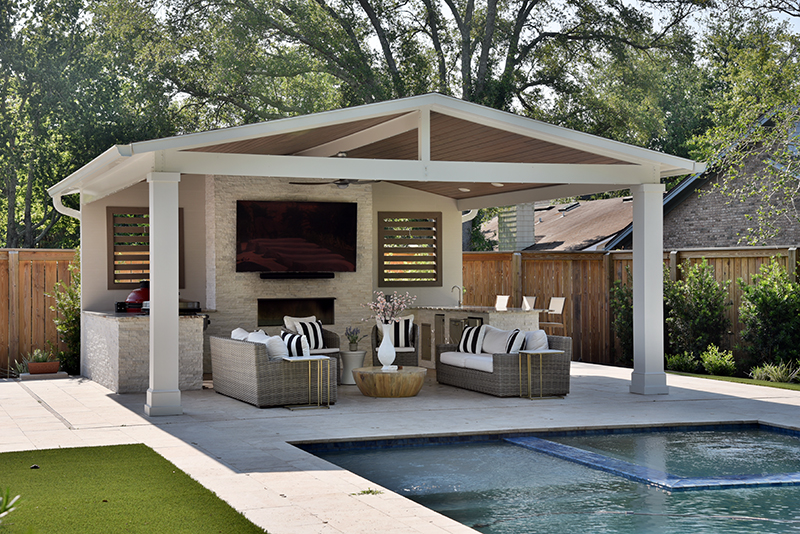 REQUEST A FREE CONSULTATION